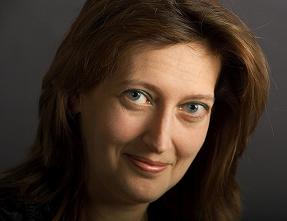 The name ILEANDER is a variation on the American name Ilandere. This name originates from the Bask languages and means "Moon Woman'. ILEANDER is operated by Gia Smits-Geleijn.
After studying Dutch Civel Law at Leiden University I have worked in various roles with an emphasis on strategy and legal affairs. After receiving an International Master of Business Administration degree from Nyenrode University, I worked for two large international financial institutions. Here I gained experience in the fields of strategy, marketing and communication.
During an involuntary sabbatical I decided to start my own company to allow the combination and use of all my knowledge, experience and interests. My main strongpoint is the ability to identify with persons and situations.
What else is interesting to know about myself? I was born in 1965 (Aries, with Taurus as Ascendant), very happily married and together with my husband the proud caretakers of six Siamese cats (Sagu, Raistlin, Yuri, Yulan, Quinn and CeeJay). My favourite colours are purple, green and gold and I am an Ennegram type 4.
Would you like to know more about me? Feel free to contact me on +31(0)6 - 46 171 191 or mail me at gia@ileander.nl.